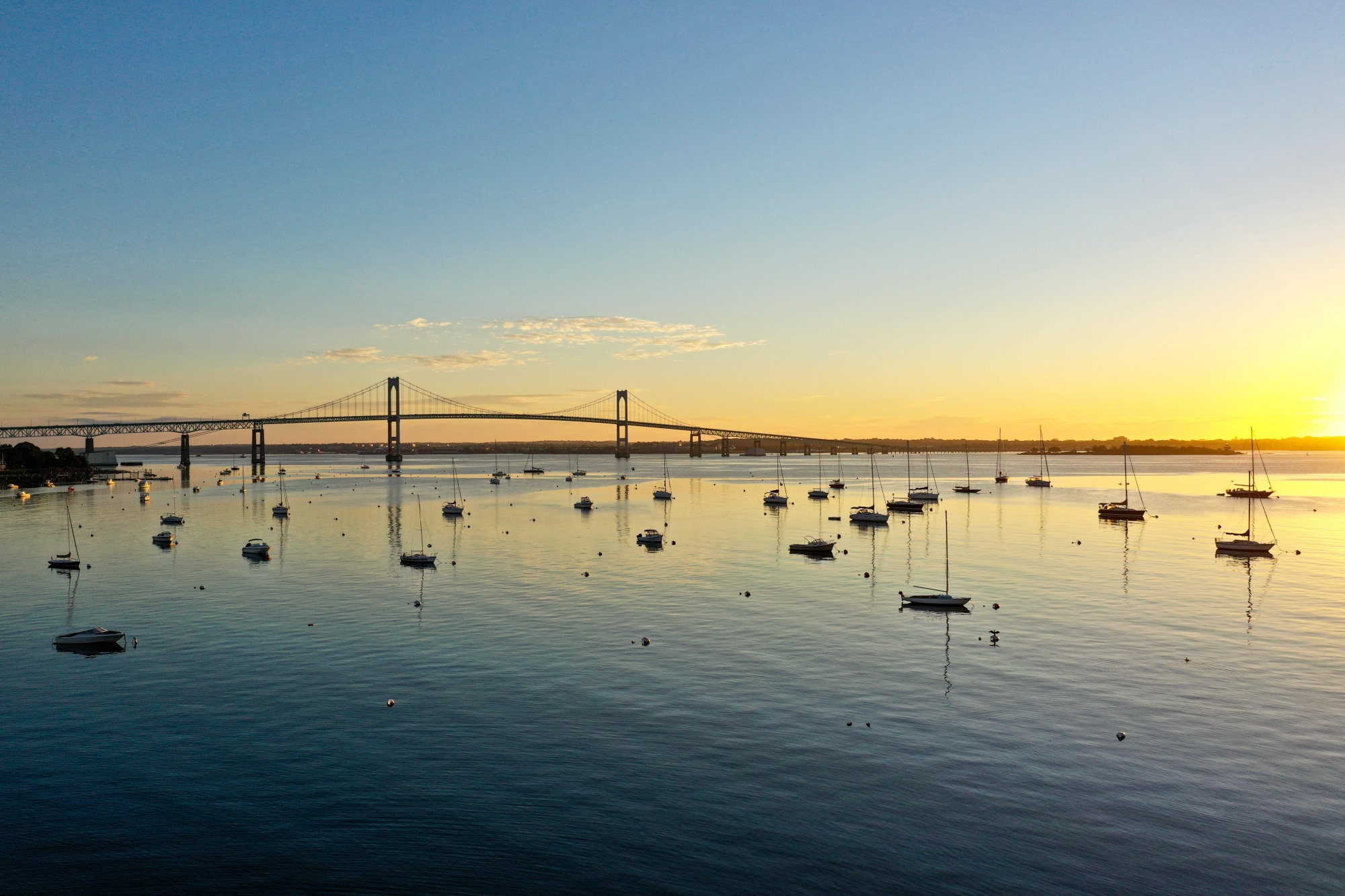 Have just two days to spend in the iconic City by the Sea? No matter the time of year, we're here to help make it special! Here's how we'd spend 48 hours in Newport!
Arrival:
Check-in to your room (4pm!), drop your bags and let yourself relax. First things first, it's time to eat. Newport has so many incredible restaurants, you can't go wrong with any of them. We suggest something low-key for your first night in town. Our top three choices are Perro Salado, Surf Club or Malt. If you're in the mood for a night cap, read our blog post on where to find the best cocktails in town.
Day One:
Breakfast:
If you're staying at one of our bed & breakfasts, we can't wait to welcome you for coffee and our gourmet breakfast service! If you'd like to get out on the town for another taste of Newport, we have a few recommendations. Our team loves the Nitro Bar for a quick, on the go breakfast. If you're looking for a sit-down classic, Annie's is a local favorite (cash only!). In the mood for a boozy brunch? Try Cru Café for BYOB or Stoneacre Brasserie for a twist on the classic breakfast.
Late Morning:
Interested in doing some shopping? Thames Street is the best place to start. Name brands, small boutiques, jewelers, and gift shops all line the iconic street. Head up to Spring Street and enjoy a leisure stroll while stopping into some locally owned small businesses.
Lunch:
Bowen's Wharf is home to some of the island's most popular dining spots. The Black Pearl offers classic New England dishes, including their famous clam chowder. Diego's is a local favorite with its delicious margaritas and Mexican favorites. For something more upscale, we recommend 22 Bowen's. Visiting on the weekend? Clarke Cooke House is a cozy spot no matter the season.
Late Afternoon:
You can't visit Newport without touring at least one of the many Gilded Age mansions that line Bellevue Avenue. The Breakers is the most popular, but you cannot go wrong with The Elms, Marble House, or depending on the time of year, Rough Point.
For an enriching art experience, check out the Newport Art Museum on Bellevue Ave, located next to the Redwood Library. The galleries feature selections of over 600 contemporary regional, national, and international artists.
Dinner:
After a long day of exploring, dinner is top of mind. We have a few recommendations for a more upscale dining experience. Bar Cino is located on Washington square and has something for everyone on the menu. For the seafood lover, try Scales & Shells on Lower Thames. If you're looking for something off the beaten path (and a short drive), we recommend Plum Pt. Bistro in Saunderstown for a taste of local flare. An iconic Newport restaurant is Brick Alley Pub, located on Thames Street. This local favorite has over 25 beers on tap and one award-winning lobster roll.
Day Two:
If you're only with us for two nights, this is where you leave us! If you're at one of our inns, enjoy one last breakfast with us before you check-out at 11am.
After Check-out:
Before you head out of town, take a stroll along the iconic Cliff Walk for the most beautiful views in town. With water views on your left and stunning mansions on your right, this is the perfect way to end your trip to Newport. The walk can be as long or short as you like (3.5 miles long) so it's easy to stop whenever you're ready for some lunch. Local tip: November 1 - April 30, parking on Memorial Blvd is free.
Staying an extra night? We've got some more recommendations below!
After your Cliff walk this morning, we know you're looking for a way to relax and unwind. Book a spa treatment with our in-room spa services and let the spa come to you! Click here to view the spa menu and book your treatment.
Looking for some adventure? Book a one of a kind experience with Newport Helicopter Tours! This adventure will truly allow you to see Newport from all different points of view.
Dinner:
To end your time spent in Newport, we recommend trying a local favorite – Mission Burger. We know what you're thinking, 'really, a burger?'. Trust us. Try the falafel or the Mickey D, order extra mission sauce and head to surfer's end and enjoy the surf. Another restaurant with a stunning view is The Mooring. Head there for world class seafood, an excellent wine selection and beautiful views of the harbor.